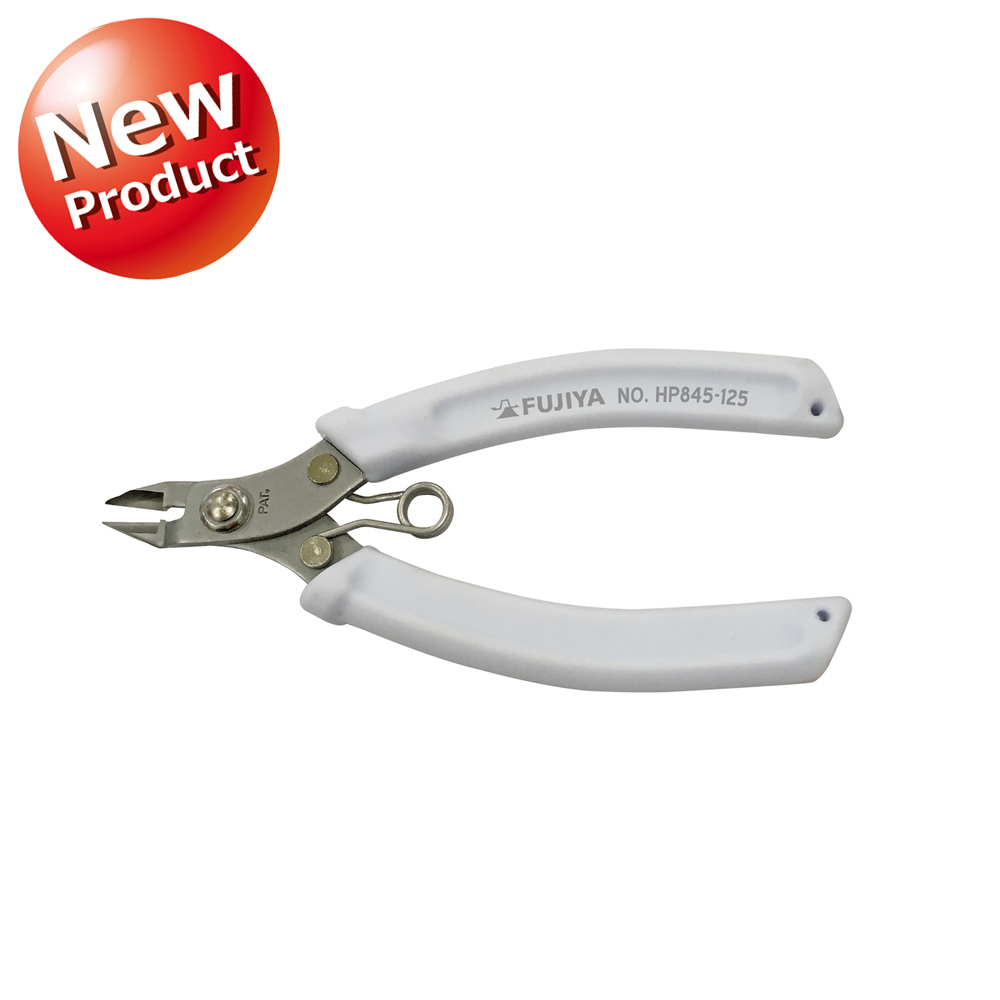 HP845-125
Plastic Cutting Nippers
Most suitable for precision works: making plastic models, assembling PCs and other hobbies.

- High precision blade edging achieved excellent cutting quality.
- Suitable for long time and continuous cutting work with ergonomics designed grip shape.
- Stainless steel made for preventing rusting, also 30% lighter than our standard plastic cutting nippers.