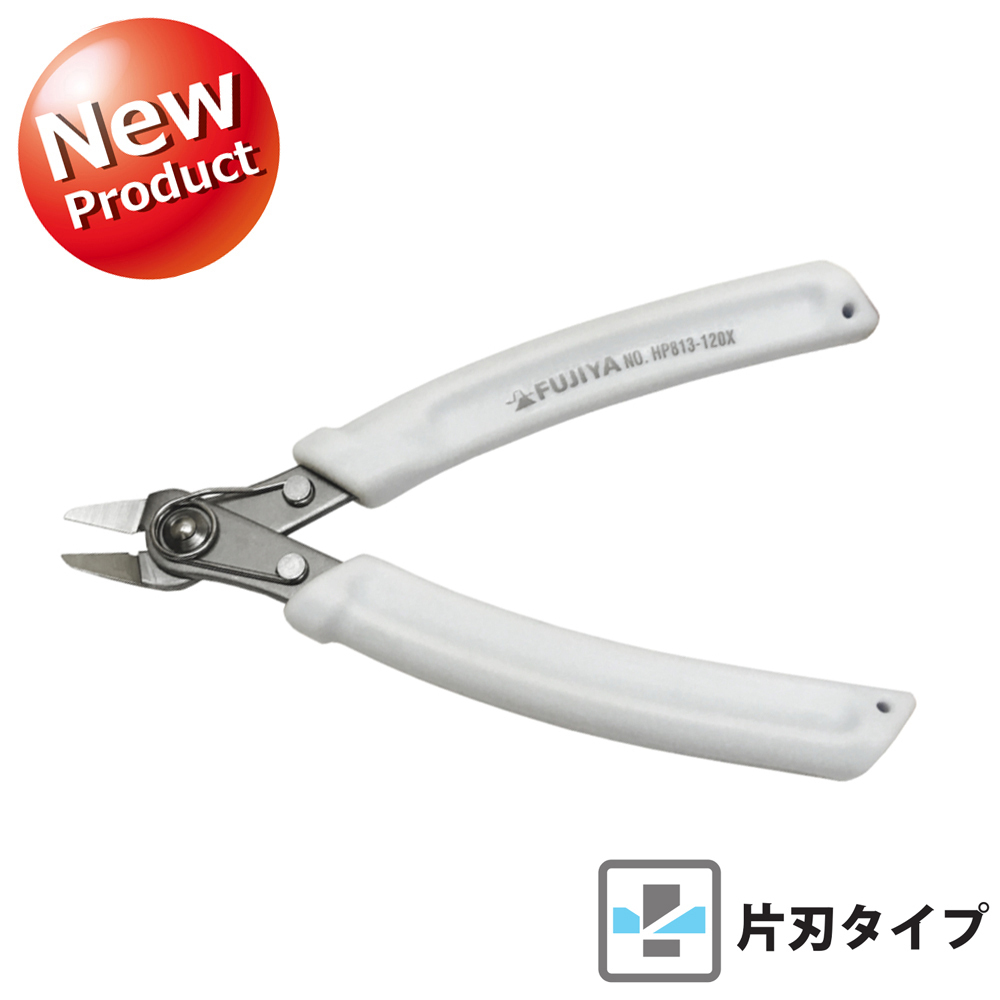 HP813-120X
Plastic Cutting Nippers
Most suitable for cutting soft plastic like Polypropylene (PP) and Polystyrene (PS).
Ideal for plastic modeling (pin-gate cutting for making plastic scale models).

-Blades are dressed in extremely thin angle (13 degrees).
-This sharp edge is ideal for cutting off small plastic parts.
-Single blade specification brings less flush remain on cutting section, also prevents plastic cut end to become white.
-Soft grip rubber for better handling, and stainless steel made for preventing rusting.