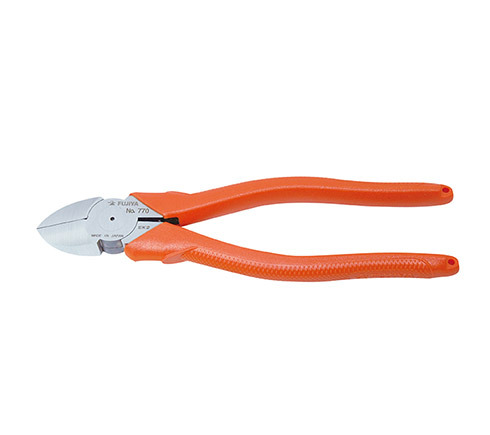 770-175
Diagonal Cutting Nippers
Blades part are processed by "Micro Mirror Blade", the leading edge of polishing technology developed by Fujiya, which achieve 20% better cutting power than Fujiya standard type.
Grip handle is newly developed soft type handle(Elastomer material) and well fit to the palm which makes works comfortable.
Easy cutting of coaxial cable.
※Blade edge is designed so thin and not to suitable to cut hard wire such as Piano wire, Spring wire etc.