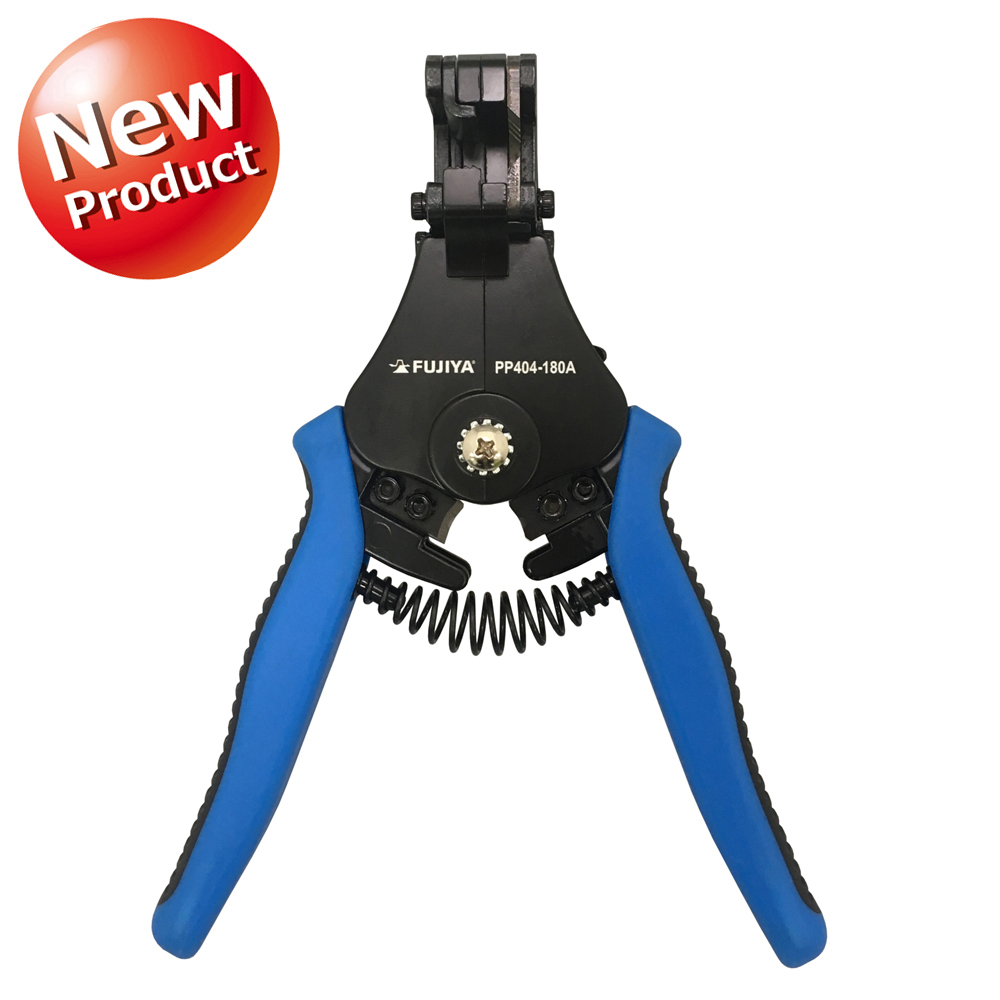 PP404-180A
Wire Stripper
<Application>
・ Strip various wires and cord !
・ Strip of 0.5 / 1.2 / 1.6 / 2.0mm single wire is possible.
<Features>
・ Easy and clean peeling of coating in one operation.
-With a convenient wire cut function.
・ Working with a high precision blade without scratching the core wire.
・ The blade is easily replaceable. A variety of spare blade options are available depending on the purpose.